Channa Chaat Salad with Sunkist® Cara Cara Oranges

By Nita Sharda and her mom, Bindu

Prep Time: 15 mins
Cook Time: 20 mins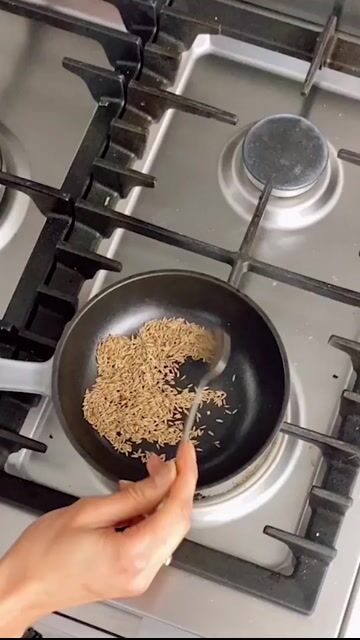 Step 1
Toast whole cumin seeds lightly on a skillet over medium heat, this will take about two minutes. Once the seeds are fragrant, you can pour them into a mortar and pestle to grind it.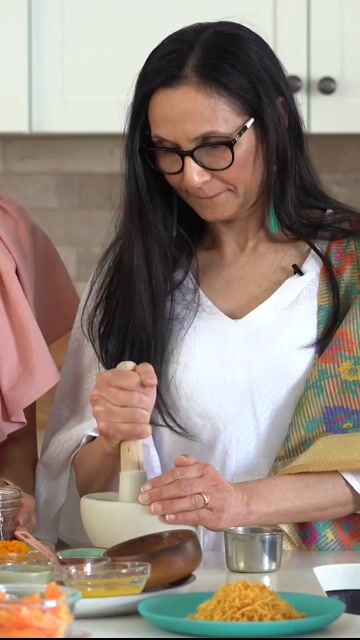 Step 2
Grind the whole cumin seeds and set aside.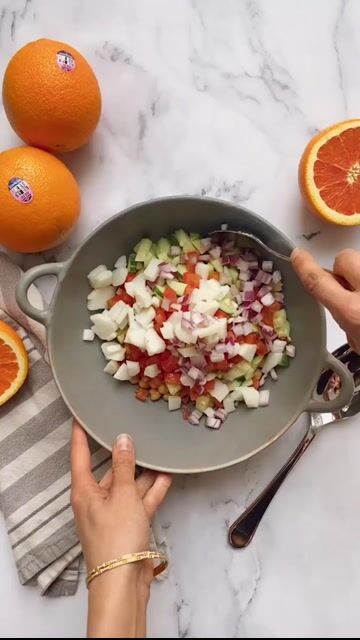 Step 3
Gently toss together all the ingredients for the salad including the chickpeas, tomatoes, cucumber, red onion and pre-cooked potato.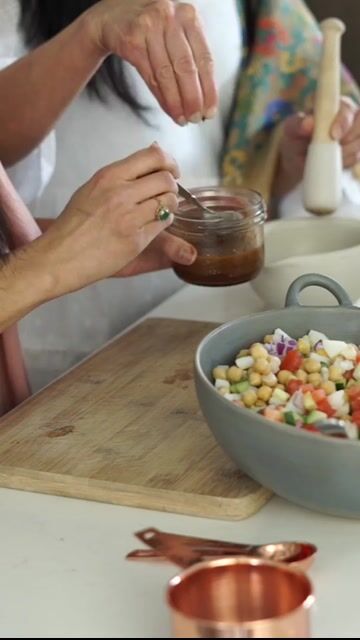 Step 4
Next, prepare your dressing. The tamarind, freshly squeezed juice and spices will add a ton of flavor to the final dish.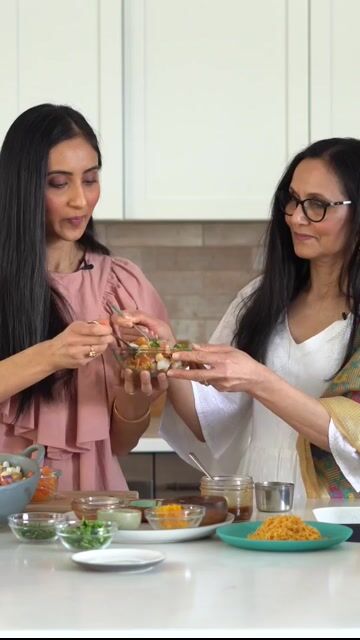 Step 5
Adjust the spices to suit your specific flavor preferences — the roasted cumin seeds in particular will add a powerful boost of flavor.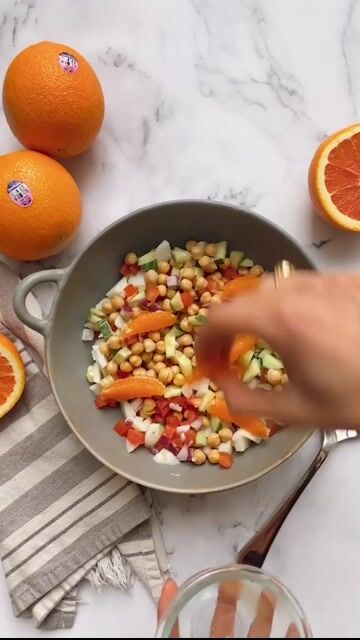 Step 6
Garnish with cilantro and mint leaves and Sunkist® Cara Cara oranges (this adds another layer of "fresh") and bhujia if using.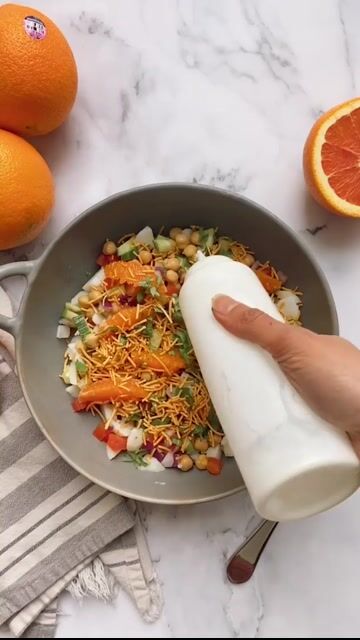 Step 7
Pour the dressing over the salad and vegetables. Toss to combine.
"This recipe was passed down from my mom, it's been her entertaining go-to for decades. She's a vegetarian so this recipe works well if you have any plant-based friends or family – but it's a guaranteed crowd pleaser no matter what dietary preferences you're cooking for."
- Nita Sharda -